Rest Easy Pest Control | Serving Long Island & NYC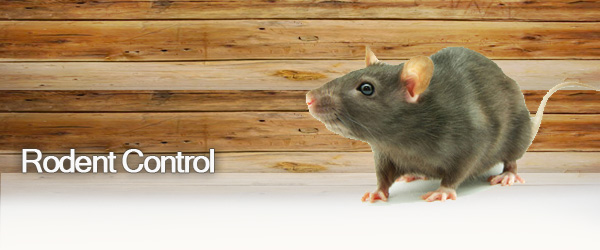 Rodent Control
Rodents often find harborage inside buildings; usually in attics and sub areas. Unfortunately, we often unknowingly provide them with the food, water and shelter they need to survive. When rodents nest in buildings, they enter and leave daily to forage for food and nearby water sources. Rest Easy Pest Control offers a full inspection of the structure to ascertain where the rodents are traveling. We can then determine the best places to set traps and seal all entry points. Our comprehensive rodent control successfully removes rodents before they cause any more harm.
Besides damaging your home or business, rodents also pose a significant health threat to everyone who lives or works in your building. They bring with them parasites and disease and the possibility of other pest infestations. At Rest Easy Pest Control, it is our goal to keep your family, employees and visitors safe from the harmful effects of rodents.
Along with rodent inspections, Rest Easy Pest Control also creates an exclusion plan that will detail recommended exclusion repairs and a personalized trapping schedule. Exclusion or rodent proofing is the process whereby our knowledgeable rodent inspectors detail the possible entry points into your structure. We then propose specific repairs of these points of entry and once the repairs are completed, our thoughtful trapping process eliminates the rodent population.
Rat Trapping & Baiting
The effectiveness of any rat bait depends upon the environment and the habits of the rat species in question. In general, rats tend to avoid new objects so traps usually take some time to be effective. The effectiveness of a trap can increase however if a bait or attractant is used. Because rats are scavengers, the most appealing rat attractant is food but other possible attractants include commercial bait products and nesting materials such as string, yarn and cotton balls.
Proper pest identification is necessary prior to attempting any pest eradication method, as different measures are effective with each rat species. Our pest control professionals are trained to identify the species you are dealing with and to determine and carefully administer the most effective baiting and trapping solutions for your specific situation and circumstances.
Mice Trapping & Baiting
Mice might not be as large and menacing as rats, but they tend to reproduce faster and live together in greater numbers. While they may seem to pose only a small problem at first, mice populations can quickly escalate. They also can cause similar health related risks as rats do. Rest Easy Pest Control's effective mice control technicians conduct a thorough inspection, suggest the exclusion methods needed and provide bait and trap solutions to make sure all mice are properly exterminated.
Rest Easy Pest Control is well prepared to professionally solve all of your rodent problems. Our pest control service technicians are experienced, licensed and continually trained on the most up to date methods of rodent control; most specifically in rodent proofing your home or business.
Our rodent control program has three important steps:
A thorough inspection to identify the specific species, where they are nesting and what factors are attracting them to your property.
Effectively placing bait and traps in high traffic rodent areas to rid the rodents before structural damage is done.
Exclusion repairs; effectively eliminating all potential rodent entry points into your structure.
Rest Easy Without Bed Bugs
There's nothing more upsetting than discovering you have a bed bug infestation.
Fortunately, when you call Rest Easy Pest Control you're taking that important first step toward getting rid of these anxiety causing, blood-sucking bugs. We'll give your problem our immediate attention, so you'll be able to Rest Easy again soon.
We're glad you found us, and you will be, too.
Eliminating bed bugs is our job. We've had years of experience working throughout New York City, Long Island and metro New York. And we're constantly studying the industry's latest, proven-effective techniques, to make sure we're doing our best work for you.
We know how concerned you are if you've discovered a bed bug infestation, but you can stop worrying once you call Rest Easy Pest Control. We'll listen carefully to understand your exact problems, because every bed bug problem is actually a little different. Once we've evaluated your unique situation, we'll get to work right away to solve it.
You'll get that Rest Easy Feeling.
At Rest Easy Pest Control we get the job done right, the first time. You won't have to wonder if bed bugs are still lurking, about to re-infest your property.
We can also work with you to develop a customized, comprehensive plan to help prevent future bed bug infestation, whether your property is residential or commercial.
We'll get rid of your bed bugs quickly, so you can relax and enjoy the confidence and peace of mind that come from knowing you're bed bug free and fully protected.
You can Rest Easy.